PLANNED TALKS
Learn how to automate your systems, how to build chat bots and the future of deep learning. Explore the applications of machine learning, NLP, and computer vision transferring Neural Network know-how from academia to architects
Why deep neural nets cannot ever match biological intelligence and what to do about it?

Danko Nikolic, Lead Data Scientist @ CSC

The Rise of Anticipatory Multi-Objective Machine Learning

Carlos Azevedo, Machine Intelligence @ Ericsson Research

Adversarial Examples in Machine Learning

Nicolas Papernot, Computer Security Graduate Research Assistant & Google PhD Fellow
Patrick McDaniel, Director of Institute for Network and Security Research @ Penn State University

The Emergence of Bring Your Own Agent (BYOA)

Dennis Mortensen, Founder @ X.ai

Customizing the Learning Algorithms

Bhawna Shiwani, Research Engineer @ Delsys Inc

Production-grade Machine Learning

John Whitbeck, Tech Lead @ Liftoff

Amplifying Human Decision-Makers with IOT Driven Intelligent Context-Aware Systems

Vikas Agrawal, Senior Principal Data Scientist @ Oracle

Tips and Tricks to Building a Random Forests Classifier

Anna Quach, P.h.D Student @ Utah State University

AI for Social Good

Kirk Borne, Principal Data Scientist @ Booz Allen Hamilton

Working with a machine on a software team

Michael Bucko, Co-Founder @ Deckard A.I.

The Biological Path Towards Strong AI

Matthew Taylor, Open Source community flag-bearer @ Numenta

Real-world Machine Learning: A View From the Trenches!

Francisco Martin, Co-Founder & CEO @ BigML

Designing an AI-driven simulator inside of WhatsApp for learning new skills

Mohammed Abdoolcarim, Co-Founder @ Vahan

Common Sense for Cars

Eyal Amir, CEO & Chief Data Scientist @ ParkNav
4 TRACKS
MACHINE LEARNING RESEARCH
Machine and Deep Learning Fundamentals, implementation and new modelling strategies for your frameworks straight from the labs.
DEEP LEARNING,
NLP & CHATBOTS
Detection, tracking & integration tips for robots, drones & autonomous vehicles. Leverage conversational architecture with bot-builders and a slick UX.
APPLIED AI: STARTUPS, INDUSTRY & SOCIETY
Discover the applications of AI from startups and industry, what it takes to manage an AI company and the impacts on society with this technology.
DEMOS & TUTORIALS
Be the first to discover the algorithms, APIs, platforms and tools enabling AI tech with these hands-on sessions, demos and workshops.
AGENDA PREVIEW
Designing Voice Driven Experiences with Amazon Alexa
David Isbitski, Amazon
Six Questions Your IoT Solution Must Answer and How Apache MiNiFi and NiFi Help
Andrew Psaltis, Hortonworks
The Zettabyte Era and What it Means
Roger Strukhoff, DCDConverged.com
What has Azure to Offer to IoT Developers?
Daron Yondem, XOGO
The IoT: It's Cool, Creepy, and (Sometimes) Just Plain Wrong
Tamara Dull, SAS Institute
Cloud, Security and GDPR – the Perfect Storm ?
Ian Moyse, Natterbox Limited
IoT = Device + Cloud. Best practices for End To End IoT Architecture
Guy Vinograd, Softimize
The Greatest Opportunity of the Century
Felicite Moorman, StratIS IoT
Information Technology (IT) and Operational Technology(OT) Cybersecurity
Ashok Banerjee, Symantec
Building the Internet of Food
Kevin Brown, Innit
AI as a Catalyst of IoT
Ahmed Banafa, San Jose State University
Distributed Ledgers, Crypto Tokens and Device Management in IoT
Dana Farbo, Augmate
Evolution of IoT: Preparing for Challenge
Stephen Mellor, Industrial Internet Consortium
Internet of Things Using Open Source SCADA Tools
Thiago Alves, University of Alabama in Huntsville
The Importance of Reliable Telecommunication With Digital Twins and Spimes
Pasi Hurri, BaseN Corporation
The Awesomeness of Progressive Web Apps
Travis Barney, Vivint, Inc.
Building a Real-Time IoT Monitoring Application with Azure
Davide Mauri, Sensoria, Inc.
Taking the Hard out of Hardware
Ronald B. McCollam, resin.io
When Your Yoga Pants Are Smarter Than You: How Wearable Tech is Defining Wellness
Alexandra Wood, Wearable X
The Challenge of Building Full End-to-End IoT Products & Teams
Albert Zaragoza, Worldsensing
Testing Is How You Avoid Looking Stupid
Steve Branam, SimpliSafe
The Rise of the Nano Influencer - Harnessing the Power and Social influence of Your Customers to Transform Your Brand
Sue Fennessy, The 8 App
Role of Mobile in Industrial IoT
Sundar Kris, Waygum, Inc.
Ultra-Wide Band Impulse Radar Sensors for IoT Applications
Ingar Fredriksen, Novelda AS
Selling to 'Made in China 2025'
Erik Walenza-Slabe, IoT ONE
API Cyber Security Deep Dive
Bernard Harguindeguy, Elastic Beam, Inc
Internet of Things, Sustainability and Smart Environment
Oluwatobi Oyinlola, rLoop Incorporated
Presenting companies include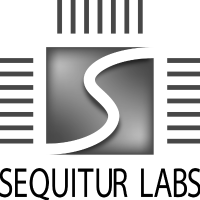 Agenda
9am-6pm EST // 6am-3pm PST // 3pm-12am CEST // 9pm-6am GMT+8
MACHINE LEARNING RESEARCH
DEEP LEARNING, NLP & CHATBOTS
STARTUPS, INDUSTRY & SOCIETY
DEMOS, TUTORIALS & applied AI
MACHINE LEARNING RESEARCH
COMPUTER VISION NLP / CHATBOTS
APPLIED AI: STARTUPS, INDUSTRY & SOCIETY
TICKETS